Messages

1
Reactions

0
City

San Francisco
State

CA
Country

United States
What I Drive

2017 Audi S3
One of the first things I wanted to do after getting the S3 was install homelink since the car did not already come with it, and having a garage door opener clipped to the visor simply won't do.
To start off, my car (2017 S3, Premium Plus) already had an auto dimming rear view mirror that was powered from the plug in the overhead light compartment. My car also does not have DAP, but does have rain-sensing wipers.
Here is the part I purchased: 000-072-548-C from here:
https://www.vwdirectautoparts.com/oem-parts/volkswagen-mirror-000072548c
(note the photo on the site is not of the actual rear view mirror, but the part number is correct). $230 shipped (not the cheapest solution, but looks great!)
For the most part, the mirror swap was completely plug-and-play. The old mirror came off easily by following the instructions from the service manual, and the new mirror snapped right into place. The plug that was powering the old mirror, plugged directly into the new mirror with homelink and everything powered up correctly.
I had one issue with the cover trim pieces. The new mirror has a shorter body from the windshield than the old mirror and as such one cover trim piece wouldn't fit without some modification.
Here is the trim piece not fitting. Both side tabs on the trim hit the new mirror in a different place than the old mirror causing the trim to push away from the mirror: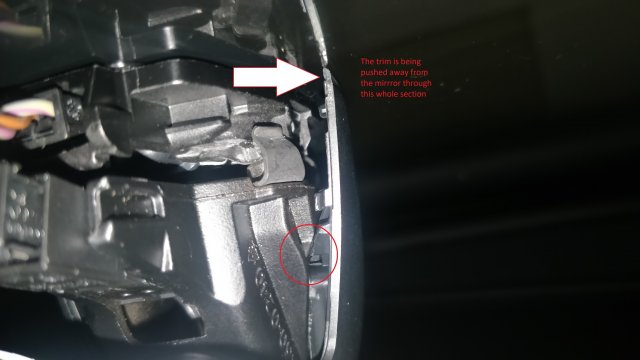 Here is the modification I made (basically used a dremel to shave off a small part of the tab on both sides of the trim that was hitting the new mirror).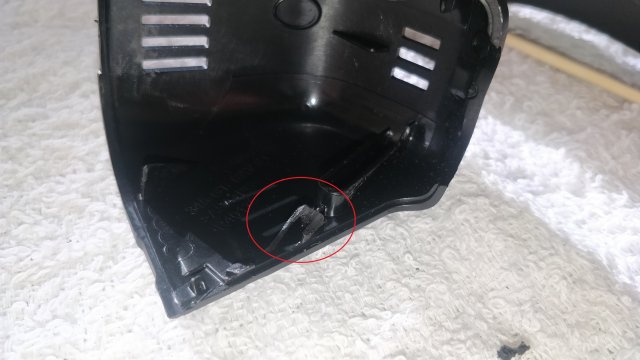 Here is the installed mirror after modification.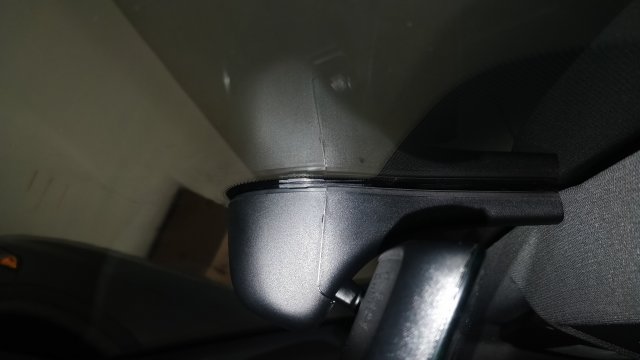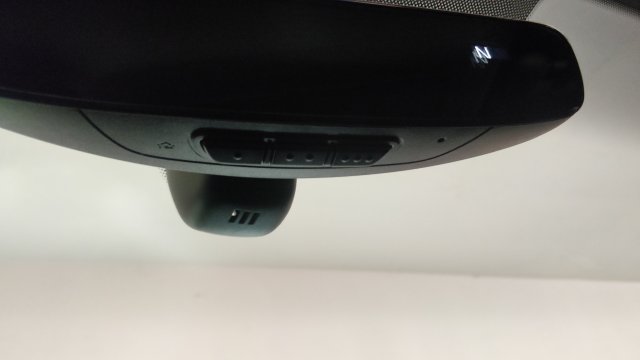 I hope that helps if anyone else is interested in adding a homelink mirror to their car.