Messages

436
Reactions

11
State

AZ
Country

United States
What I Drive

2015 Audi S3
Here's a quick how to on how to remove the front license plate mount from the Audi S3.
Items Needed:
T-20 Torx Bit
Plastic Trim Removal Tool
Blue tape to prevent scratches on the grill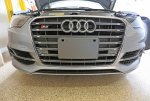 There are four points where the bracket mounts to the grill.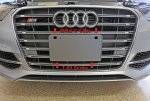 Remove the two T-20 Screws at the bottom.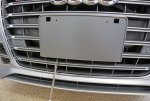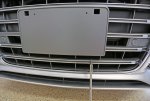 I used a tint squeegee to widen the gap between bracket and grill.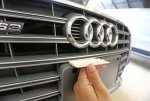 I used a trim removal tool to push the c-clip back towards the motor to release them. You may need to jiggle the bracket back and forth in addition to applying pressure to force the clips off.
(I would also suggest using some blue tape on these areas if you are worried about scratching the grill)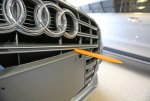 Mount removed, looks much better.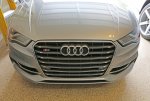 Metal C-Clips holding the upper portion of the mount.