I have had my baby for 20 months.
It has the armytrix exhaust, eventuri intake and vossen cvt wheels.
Gonna lower the car in a few months later, and it' gonna look perfect.
I wrap the car into two tone by myself. You may guess already, the inspiration is from jon olssen's phoenix ABT RS6+
Here are two pictures of my bae. Gonna upload more in the future.
Follow my instagram: eddie__s3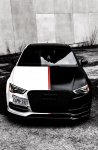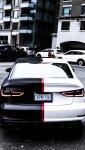 1