Messages

3
Reactions

0
State

CO
Country

United States
What I Drive

2016 Audi S3
Recently picked up a 2016 Misano Red Pearl Effect S3. Had enough budget for a used one. It's my daily and occasional track lapping day car.
Previous cars were a 2016 GTI and 2006 M3 Coupe.
The car is in very good mechanical condition. Changed all of the fluids, plugs, coils. Re-used the APR intercooler from the GTI. Paint touch-up, correction, and ceramic coat.
Also had the United Motorsport files loaded for ECM, DSG, and Haldex. Love how everything works together. Can feel more power to the rear during acceleration and cornering.
I also installed ECS Tuning exact fit stainless steel brake lines on front and rear. OBDEleven is handy for retracting the electronic rear caliper piston driver.
The pearl effect paint shimmers nicely, especially after the body detail. I think the S3 looks really good in any color.
I'm also able to re-use the aftermarket wheels I had with the MK7 GTI. 57.1mm centerbore, ball seat lugbolts, spacers.
I like a number of things about this car.
- Power delivery through the EA888 v3 engine and Haldex v5 drive-line. Puts the power into forward motion without wheel spin.
- Simple, clean lines and overall appearance, inside and out. Doesn't have the Quattro word bandied about like Audi does on the higher models.
- Nice looking gauges. The last of the analog gauge cars. The virtual cockpit is cool on the newer models; but I'm just fine with the analog gauges.
- The S Sport seats. For a stock seat; they seem to have pretty decent shoulder support during cornering. Since they are manual, I can really fine tune the seat back position.
- Handles pretty good; suspension is taut. I'm fine with a firmer ride.
- B&O sound system is very nice for a stock setup.
- For a 4-banger, this car has a pretty decent exhaust note. Nothing can touch naturally aspirated V-8, V-10, V-12 sweetness, but for the overall compromise, this one's pretty decent I think.
- Enjoying the sunroof, and having a spare tire setup already in place from the factory.
Some pics below.
Summer - stock V-split 10-spoke 19x8 ET49, with 12.5mm spacers up front, and 17.5mm on the rears. ContiSportContact 5P tires 235/35/19.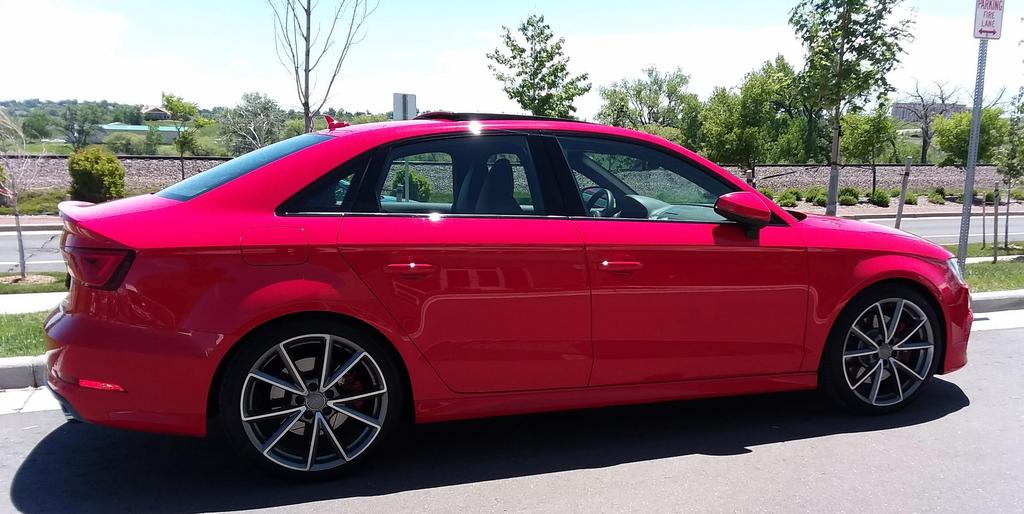 Winter - VMR V810 Bronze Burst 18x8.5 ET45, with 3mm spacers up front, and 5mm on the rears. Nokian WRG3 tires 235/40/18.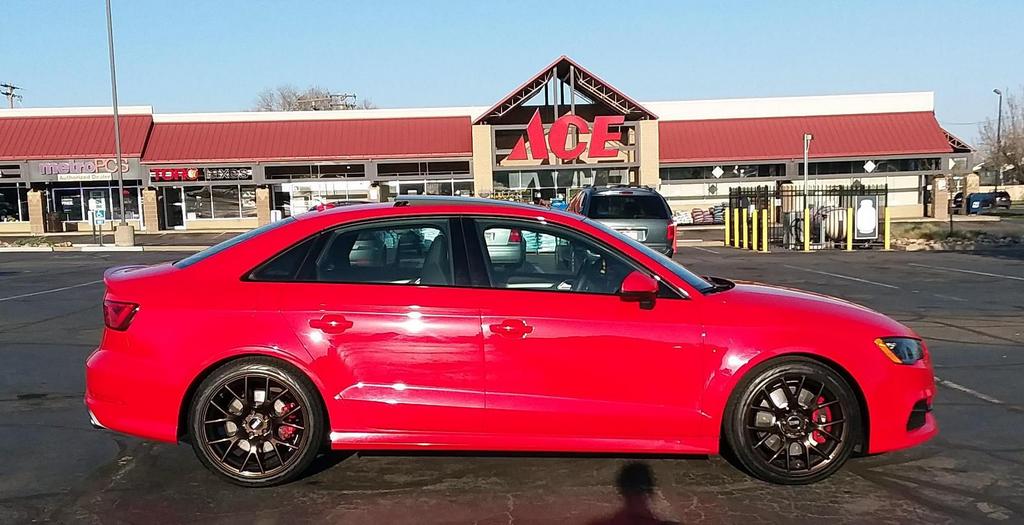 Track - Neuspeed RSe10 18x8.5 ET45, with 3mm spacers up front, and 5mm spacers on the rears. Bridgestone Potenza RE-71R tires 255/35/18.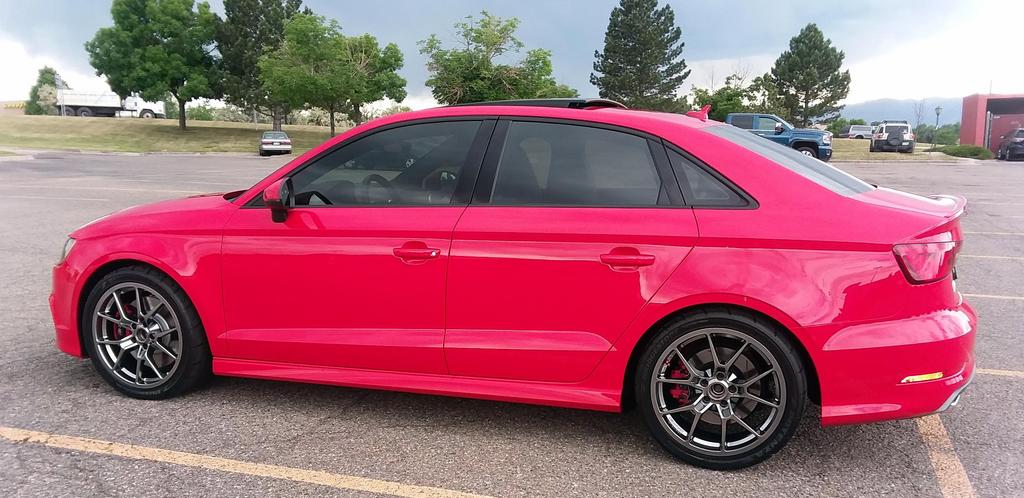 Interior S Sport Seats - I do like these. I'm o.k with the manual adjustment. Glad they're heated for winter.